Links
Gourmet Vital by Werner Langbauer
What is "Gourmet Vital ®"? Simple: Slim & Fit with great pleasure!
A delicious and varied diet based. To the long life and health teaching of the ancient world cultures, such as Ayurveda, Macrobiotics, TCM and local health teachings.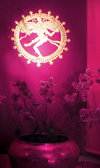 T A N T R A – Tantra The Art of Touch in an oasis of wellness in Hamburg.
Massage Institute with original Tantric rituals for men and women-especially for couples. Authentic, sensual and intense body-breathing and energy work with tantric elements they bring to the most precious place in the world: BE YOURSELF!
Member of Tantra Massage Association!
Hamburg: +49 (0) 40-410 44 66
www.massagelounge.de

Dr. Sabine von Oesterreich
Sustainable personality and team development
Voices situation and basic stamping of individual personality, but also a team match runs, the existence, the life or work hassle and stress free.
Dr. von Oesterreich advises and directs towards sustainable personal and team development.

Andrea Sixt
"7 Fuses for a life without cancer – A guide for a strong immune system" Fate take a chance, go your own way … these and similar topics is taking the novelist and screenwriter Andrea Sixt some mills. Here is her latest guide with an extensive interview with Jörg Krebber and a foreword by Prof. Hademar Hofer.
Among Andrea Sixt is also co-founder of "breast of Germany" and an ambassador of the "Society for Biological Cancer Defense"